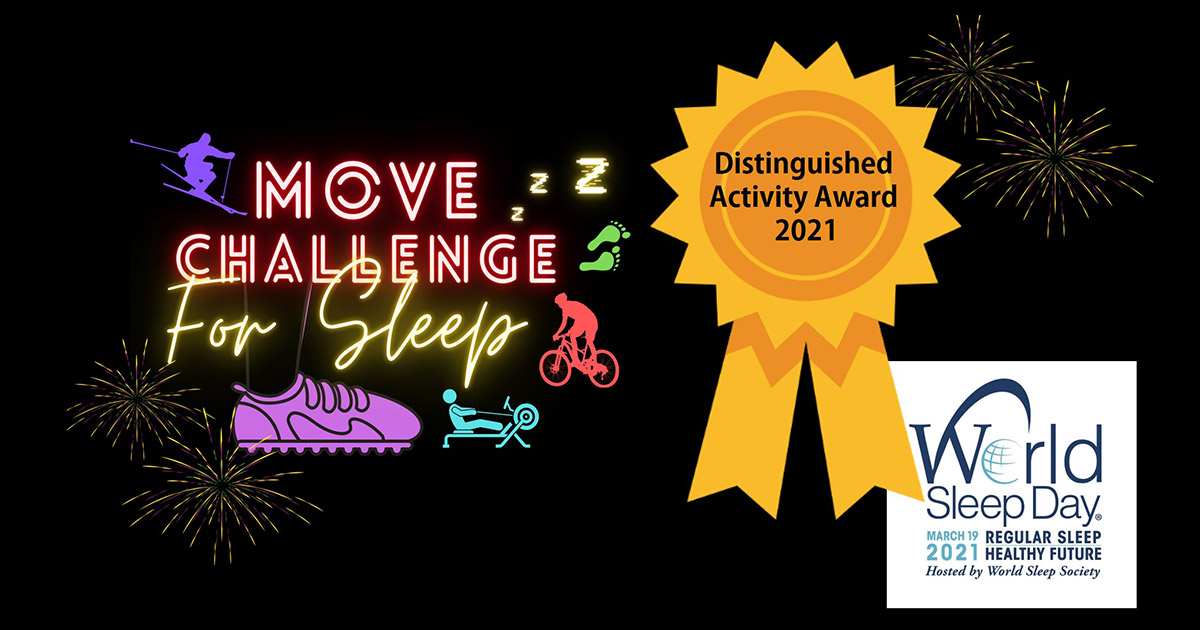 The CSS/CSCN Trainee Task Force is thrilled to announce that the "Move for Sleep" fundraising challenge was selected by the World Sleep Society to receive the Distinguished Activity Award for 2021 World Sleep Day!
This fundraising event, held in March 2021, was organized by the CSS/CSCN Trainee Task Force members including Maria Neus Ballester, Nicholas Vandenberg, Brooke Shafer, Narges Kalantari, and Anthony Levasseur with the supervision of Catherine Bourguinat.
We would like to thank you all for your participation and for making this event a great success. A total of 248 participants and 21 teams were able to raise $16,924.37, which is dedicated to student projects in sleep health.
Our collective efforts will be recognized at the World Sleep 2022 in Rome, Italy, during the Opening Ceremony on March 13, 2022. Thank you all for your support and hope to see you in great numbers for the 2022 World Sleep Day activity.