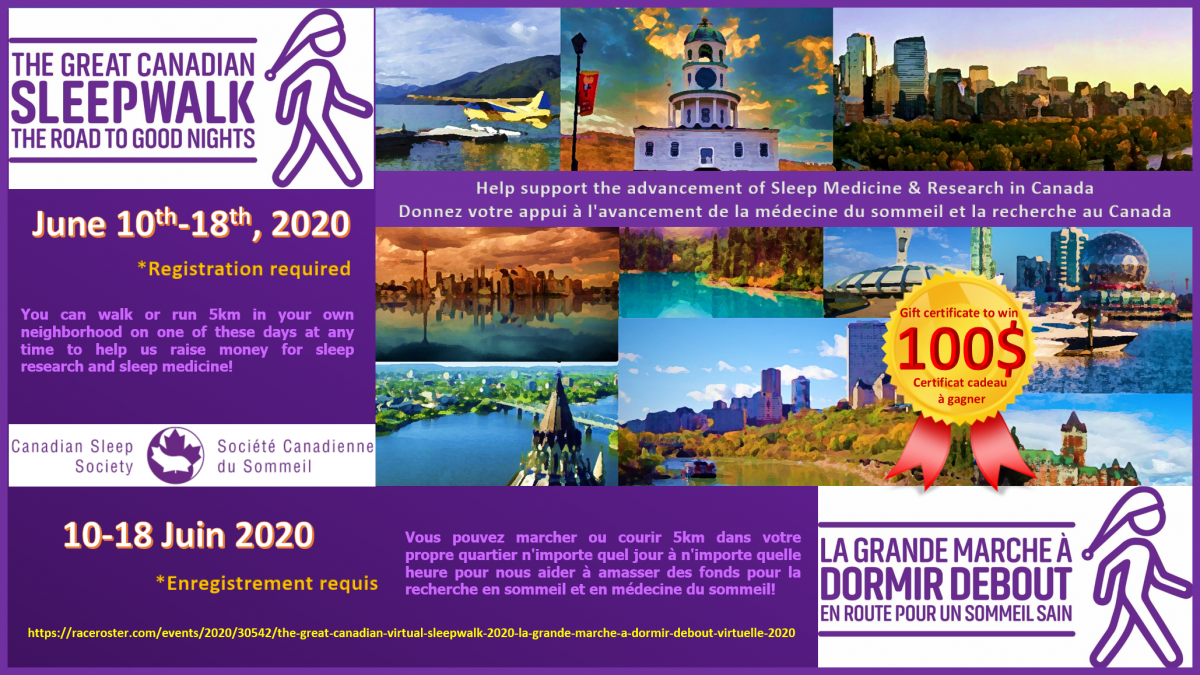 Dear Walkers,
Thank you for participating in the previous edition. This year, the Canadian Sleep Society is organizing the GREAT CANADIAN SLEEPWALK from June 10th to June 18th 2020.
Help support the advancement of Sleep Medicine and Research in Canada from June 10th till June 18th, 2020!
Join a team of 'sleepwalkers' in a 5km walk or run to raise awareness about healthy sleep and raise funds for the Canadian Sleep Society.
You can walk or run 5km in your own neighborhood on one of these days at any time to help us raise money for sleep research and sleep medicine!
During one week in June, walk or run 5km in your neighborhood (invite family members, friends, colleagues, neighbors, etc). *A registration fee will need to be purchased to participate.
Why not put on your pajamas to walk or run? That could be fun!
Gift certificate draw during the AGM! 
REGISTER NOW and SHARE this event !