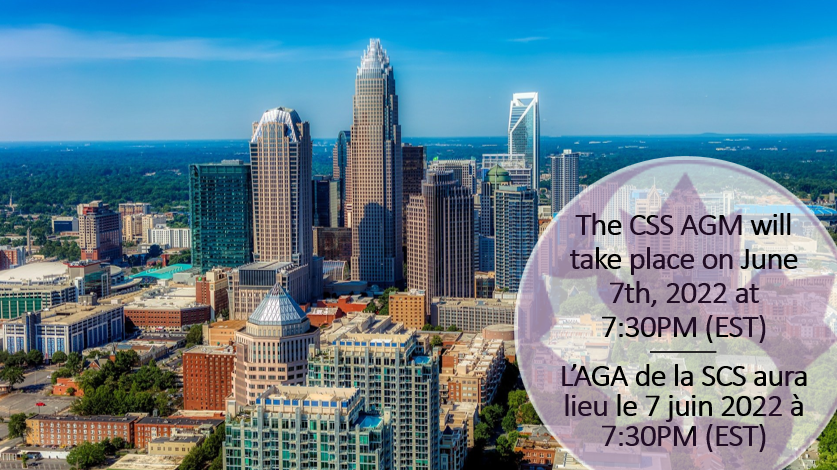 We are happy to announce that the next Annual General Meeting of the Canadian Sleep Society, which will take place on June 7th, 2022 at 7:30PM (EST) during SLEEP 2022 in Charlotte, North Carolina, United States, will be offered in a hybrid format!
As a CSS member, you are invited to vote during the AGM and assist to a reception before the meeting where food and drinks will be provided on site, starting at 6:45PM (EST). To make sure that the reception caters to everyone present, please complete this short survey.
The in-person meeting will take place at the Hilton Charlotte Uptown (222 East Third Street, Charlotte, NC, United States, 28202) in the room Mecklenburg. The online meeting will take place on Zoom, registration is required beforehand. To register to the AGM online, please click here.
We are eager to finally meet and share with you the last accomplishments of the CSS!