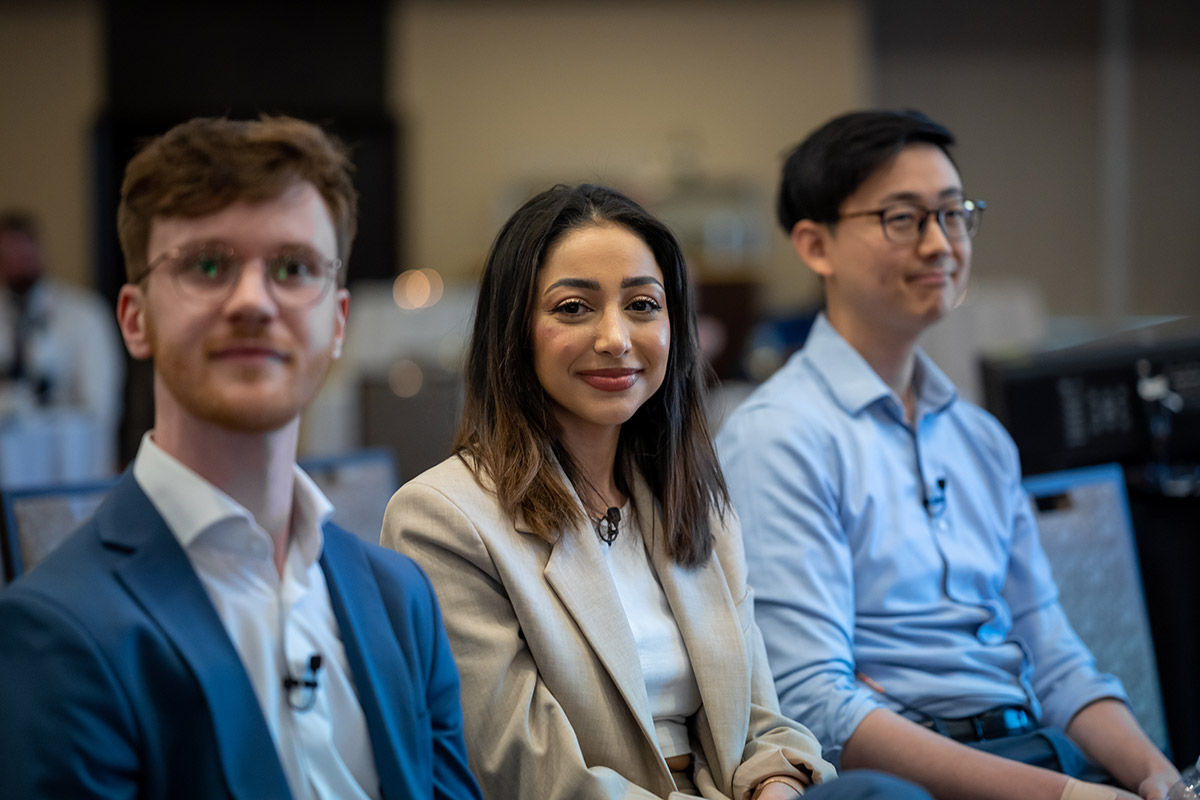 It is our pleasure to present you the winners of the CSS-Jazz Research Awards! These awards are the work of the Canadian Sleep Society's 2023 partnership with Jazz Pharmaceuticals. They are intended for trainees/early career clinicians or doctorates to fund a research project on the topic of sleep medicine and/or sleep biology. The winners were decided during the 11th CSS National Conference where they competed live in front of the judges.
Third place ($15,000)
Anthony Yeung, University of British Columbia
Using Electroencephalogram Spectral Analysis to Predict Responders to Sodium Oxybate in Type 1
Narcolepsy: A Secondary Analysis of the Sodium Oxybate (Xyrem) Trial
Second place ($22,000)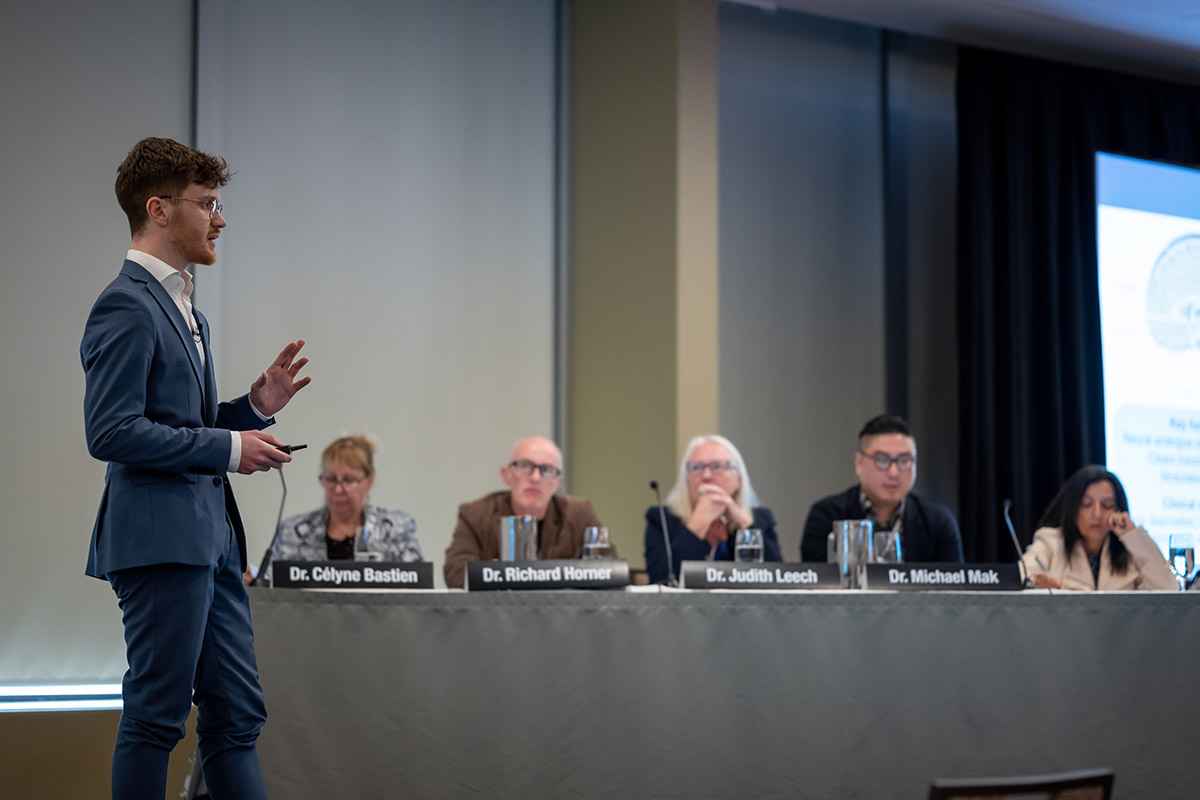 Jari Gool, University of Concordia
Unravelling the Sleepy Brain: Multimodal Assessment of Glymphatic Functioning Across Central Disorders of Hypersomnolence
First place and fan favorite presentation
($33,000 and $5,000)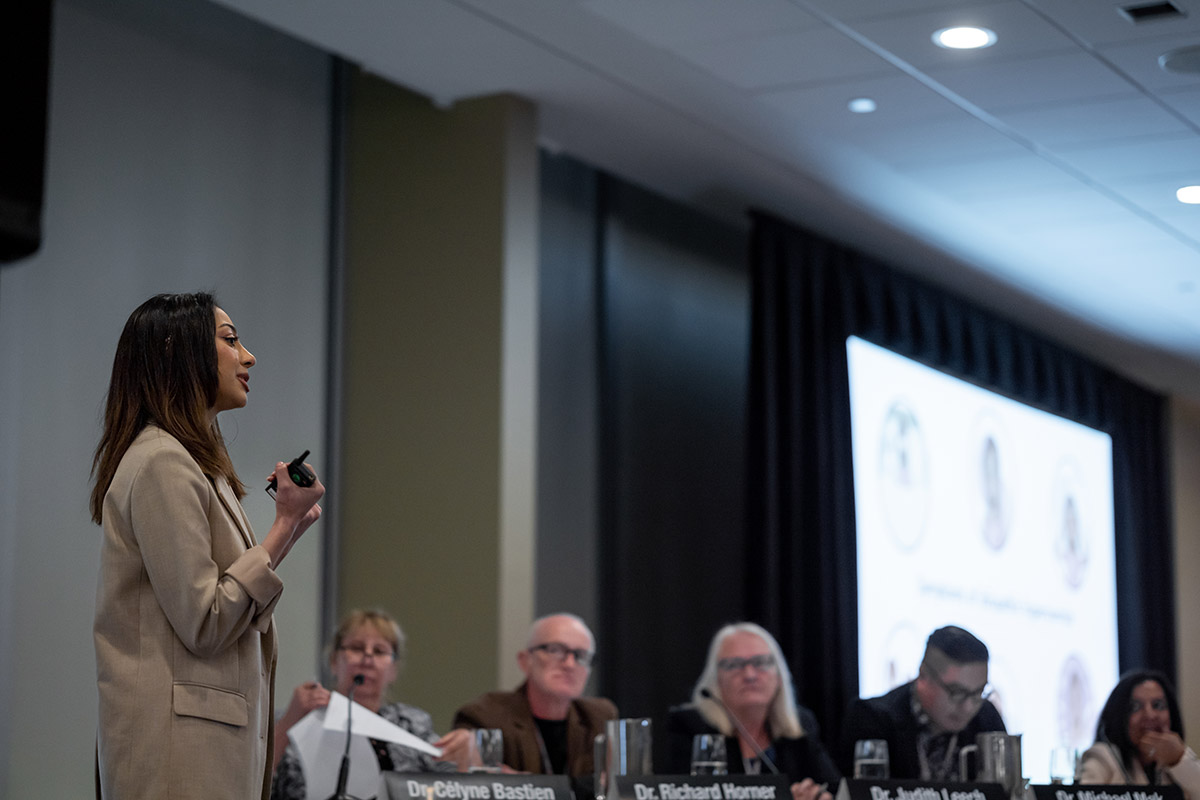 Anita Taksokhan, University of Toronto
CRISPR-Ca9 Mediated Neuronal Gene Editing to Generate a New Mouse Model of Idiopathic Hypersomnia
Congratulations again to the winners!
We are looking forward to following your work in the field of sleep research in the upcoming years!