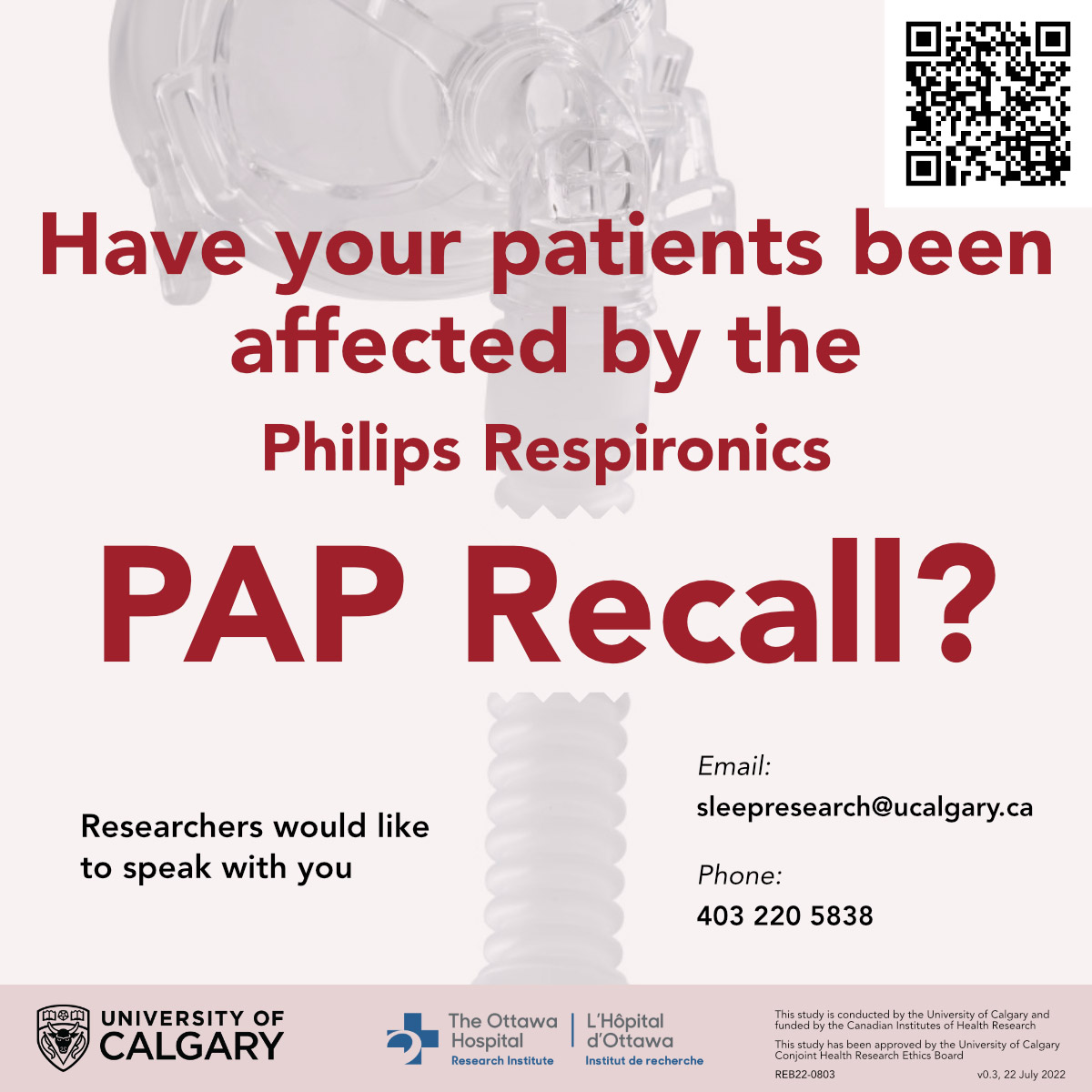 In June 2021, Philips Respironics issued a voluntary recall of PAP devices over concerns about potential health risks due to the breakdown of polyurethane foam used in many of their devices distributed between 2009–2021. Researchers from the University of Ottawa and University of Calgary are speaking with healthcare providers from across Canada whose patients have been affected by this recall.
We want to hear how the recall has impacted your patients and you, assess how the recall was communicated, and gather feedback for future improvement.
Approx. 30 minute interview, by phone or video call.
If you are interested, please contact us.
Email: sleepresearch@ucalgary.ca
Phone: 403 220 5838