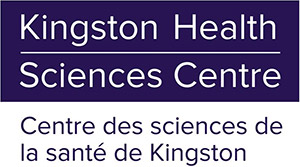 JOB VACANCY
OPSEU 4106    REFERENCE#: 23-OPSEU4106-93953
Title: Sleep Lab Tech
Department: Sleep Disorders Lab
Position Number: 50070905
Hours of Work: Part-Time Position; Night Shifts
Rate of Pay: $32.83-$37.79
Union: OPSEU4106 Central
Location: Kingston General Hospital Site
DESCRIPTION:
The sleep laboratory technologist assesses, plans, implements, evaluates and documents care provided to patients in the sleep laboratory and sleep clinic.
Within this role the employee is accountable for contributing to the delivery of the Kingston Health Sciences Centre (KHSC) strategy.  As an employee, one must demonstrate an awareness of and be responsible for actively promoting and supporting patient and family centered engagement and care in all we do.
PRINCIPLE RESPONSIBILITIES & DUTIES:
Performs clinical sleep studies including monitoring, data collection, scoring/analysis, and application of breathing support devices e.g. CPAP, BPAP and oxygen.
Provides services to patients and patient care areas including liaison, troubleshooting of equipment, review of records, therapeutic recommendations, documentation and follow-up, and participation in educational rounds.
Consults with physicians and/or other health care providers to solve problems and recommend changes.
Initiates and maintains required records and documentation.
Meets the Standards of Practice of the appropriate regulated health profession.
Maintains professional competence through staff development and continuing education.
Maintains certification in and performs controlled and delegated medical acts as required.
Provides education to patients, families and other health care workers.
Participates in the role of preceptor for respiratory therapy students, other student programs, trainees and fellows as required. Directs, supervises and evaluates activities and care provided by students.
Participates in the orientation of new sleep laboratory staff members.
Participates in ensuring all legislated requirements for sleep laboratory services are met, including the Public Hospital Act, Health Disciplines Act and Occupational Health and Safety Act.
Participates in quality improvement and risk management functions, and reports adverse events/equipment failure to the manager as required.
Documents workload measurement data.
Participates in department planning and projects as required including maintaining supplies in good working order, requesting stock as needed and ordering internal supplies as required.
Observes and promotes health and safety regulations of the department and hospital.
Participates in maintaining a clean, orderly, secure, and safe work environment.
Performs related work as requested.
The above duties are representative but are not to be construed as all inclusive.

BASIC QUALIFICATIONS:
Registration with the Board of Registered Polysomnographic Technologists (BRPT) required.
Certification in Clinical Sleep Health (CCSH) as sleep educator is preferred.
Eligible for registration with the College of Respiratory Therapists of Ontario or College of Nurses of Ontario preferred.
C.L.S. required.
Two years recent related experience preferred.
Must demonstrate an understanding of current test procedures, technologies, and calibration methodologies.
Demonstrated ability to score/analyze sleep studies essential.
Demonstrated ability with above average written and verbal communication skills, including good grammar composition, and spelling.
Evidence of strong organizational skills with the ability to work under pressure and meet deadlines is essential.
Must have excellent interpersonal skills with demonstrated ability to communicate effectively, courteously and tactfully with all types of people.
Maintains confidentiality.
Ability to attend work on a regular basis.
Satisfactory criminal reference check and vulnerable sector check required.
PHYSICAL REQUIREMENTS:
The applicant must be able to meet the physical requirements of the position.
We thank all applicants, but only those selected for an interview will be contacted. Kingston Health Sciences Centre is committed to inclusive and accessible employment practices.
If you require an accommodation to fully participate in the hiring process, please notify the Recruitment Team.